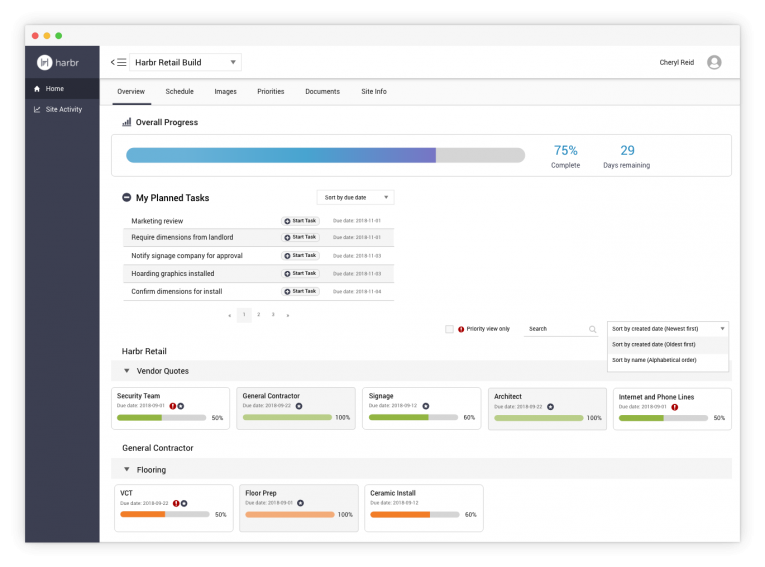 One Place For Your Entire Portfolio
Move fast with measurable insights.
Optimized for speed, control and clarity. Harbr manages the flow of information between multiple projects, vendors and contractors in real-time to ensure all team members are well informed.
Harbr Platform is designed to take on the full life of the data surrounding your projects success so you can scale fast with confidence.
We Do The Heavy Lifting For You
Connect the field and office seamlessly without disrupting your vendor or contractors day-to-day process. Here are some of the reasons why project teams love Harbr:
Control
We make sure the right data flows to the right project partners. Harbr's built-in access controls ensures they only get what's relevant to them.
Precision
The same data that keeps momentum going is also used to bring insight. Analytics measure the success of task progress and project partners with complete clarity.
Automation
Real-time collaboration, automatic task and deficiency reminders as well as smart triggers keep everyone on the same page and moving forward.
Zero Duplication
Everybody working under one roof creates a single source of truth, which means less email, phone calls and text messages.